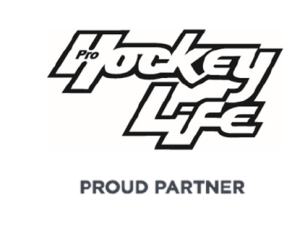 WELCOME TO THE PLAYERS CLUB
Pro Hockey Life is a proud to partner for the 2022-23 season.
As a member of PHL's Players Club program, we are committed to helping you take your game to the next level. Throughout the 2022-23 hockey season, you'll receive exclusive perks, including:
Members-only discounts of 15% off our ticket price, applied to 3 transactions of your choice throughout the season. Available in-store by scanning your physical players pass.
5 FREE skate sharpenings, valid at any Pro Hockey Life location ($43.50 value)
*Please note, free skate sharpenings can only be redeemed with a physical player pass, which will be distributed by your MHA.
If you have any questions about the program, make sure to stop in or contact our store today at the number below. Wishing you a safe and successful hockey season!
Pro Hockey Life – Kanata 140 Roland Michener Dr Kanata, ON, K2T 1K4
T: (613) 595-0550
Store General Manager: Robert Hardy rhardy@prohockeylife.com
Pro Hockey Life – South Keys
2420 Bank Street Ottawa, ON, K1V 8S1 T: (613) 526-5225
Store General Manager: Beatrice Wuthrick bwuthrich@prohockeylife.com
PROUD SUPPORTER OF MINOR HOCKEY ACROSS CANADA
Pro Hockey Life – Kanata 140 Roland Michener Dr Kanata, ON, K2T 1K4
T: (613) 595-0550
Store General Manager: Robert Hardy rhardy@prohockeylife.com
Pro Hockey Life – South Keys
2420 Bank Street Ottawa, ON, K1V 8S1 T: (613) 526-5225
Store General Manager: Beatrice Wuthrick bwuthrich@prohockeylife.com
PROUD SUPPORTER OF MINOR HOCKEY ACROSS CANADA